This morning as I read Jody Porter's (CBC News) article "First Nations say suicide crisis requires same response as natural disasters', I felt compelled to respond. http://www.cbc.ca/news/canada/thunder-bay/social-emergencies-summit-1.4038363
Early warning systems are implemented to recognize potential catastrophic events and help minimize/prevent negative outcomes. I believe this same approach this can be used to recognize the risk of suicide in First Nation communities.
This can be accomplished in two ways:
1) Create a dynamic measure of the current suicide risk in any given community – a Suicide Risk Thermometer
2) Respond to every single suicide with what I call the "Healthy Babies, Healthy Moms"  model
"Children are not experts in politics, but they are experts in love and fairness." #Witness4FNkids ~ F. N. Caring Society (@Caringsociety) January 26, 2016
If we had an early warning system for suicide in place now, alarms would be resounding loudly in many communities.
This article resonates for me in many ways, first, as a First Responder (both a Paramedic and a Firefighter) for the past 30 years, second, as a survivor of suicide loss, experiencing the loss of my father in 1982, and third as a national advocate for suicide prevention and awareness since 2009, the CEO and founder of the Collateral Damage project.  I firmly believe we need an early warning system for suicide and I am confident we have the foundation to make this a reality. The early warning sirens for suicide are screaming loud and clear in First Nation communities and have been for many years, but most of us haven't been listening. The work of Cindy Blackstock, Executive Director, First Nations Child and Family Caring Society of Canada, together with the Truth and Reconciliation Commission, NAN Grand Chief Alvin Fiddler, Mushkegowuk Council Grand Chief Jonathan Solomon, Susan Aglukark, Dr. Mike Kirlew and Gord Downie demonstrate tireless efforts to gain our attention. How can we not hear these blaring sirens?
Early Warning Systems
I don't think it's necessary to "recreate the wheel"  to create an early warning system. Let's explore what already exists for tsunamis, forest fires and hurricanes. Patterns and knowledge from past events help create early warning systems that make predicting death and/or catastrophic negative outcomes measurable. Here are some examples;
"A Tsunami Warning System (TWS) is used to detect tsunamis in advance and issue warnings to prevent loss of life and damage. It is made up of two equally important components: a network of sensors to detect tsunamis and a communications infrastructure to issue timely alarms to permit evacuation of the coastal areas."
"Global Fire Early Warning System (EWS) provides a means of comparing relative fire danger conditions between countries, continents, and biomes; and the 1-10 day forecast identifies the expected future fire danger trend." http://www.fire.uni-freiburg.de/gwfews/
"Hurricane Warning provides an announcement that hurricane conditions are expected within the specified area. Because outside preparedness activities become difficult once winds reach tropical storm force."
Healthy Babies Healthy Moms Model
In 1982, when I was 17 years old, I lost my Dad to suicide. For me it was, and continues to be, the greatest trauma of my life. Sadly, no healthcare supports were provided for myself or any of my four siblings, my youngest sister was only 11 years old. We were abandoned by our healthcare system at the time of our greatest need. Today, some 35 years later, the response to suicide remains almost unchanged and it is especially bad for First Nation communities. When my oldest son was born (he's now 19) I learned about a program called "Healthy Babies, Healthy Moms". This program is run provincially through health units across Ontario. Essentially, when a woman gives birth, the health unit is notified and the new mom is contacted by a nurse who will check in, offer services and ensure the new mom is made aware of the resources available to her ensuring she and baby are both physically and mentally well. There are home visits at intervals during the months following the birth. This program was designed due to research in postpartum depression and mom's mental health. The research showed that early assessment and intervention would help ensure the health and wellness of not only the mom but also the baby and ultimately the family. Mom's don't make the request for this service, the service is automatically offered to them.  I believe the same system should be created for suicide. Immediate action by mental health professionals to follow up with families who have just lost a loved one to suicide. Assessments can be done. Services offered. Care given. Then a follow up six months later. For First Nation communities, this is where the Emergency Medical Assistance Team (EMAT) could come in. For each and every suicide, a team of appropriately trained (mental health, grief, trauma, suicide and Indigenous issues and history in Canada) mental health professionals would immediately respond. When we respond to each suicide, we allow people to grieve in a healthy way, work through the trauma and secure the authentic support that is so desperately required. I believe this is the first step in preventing further suicides. Also, as EMAT or other health care responders work with families during their loss to suicide they would also be able to asses and make recommendations to meet the ongoing needs of the community with the ultimate goal of wellness.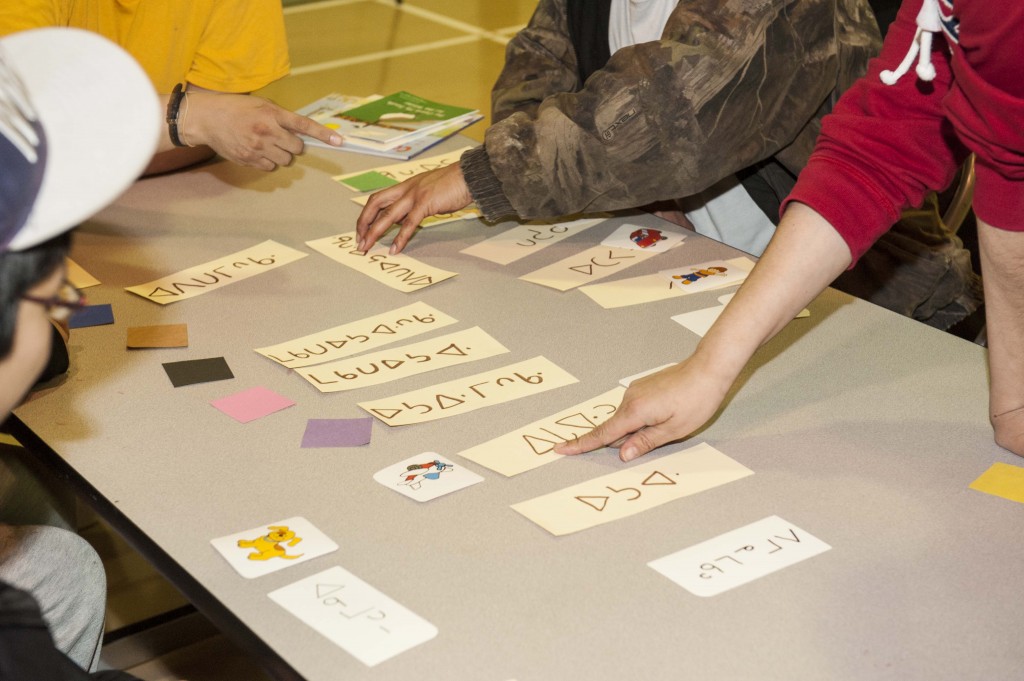 Community Thermometer of Suicide Risk
I believe we need to create a dynamic measurement of the current risk of suicide in any given community a Suicide Risk Thermometer.  This thermometer would have two sides (questions) to it; 1) What increases risk of suicide in our community?  2) What decreases risk of suicide in our community? The community as a whole would need to come together to answer these questions; community leaders, healthcare leaders, teachers, police, elders, youth and parents. Every time something is added that 'increases risk', the thermometer goes up. Alternatively, when items are added to the 'decreases risk', list the thermometer goes down.
For example: when recreational, cultural or arts programs are cut, the risk increases. When police know of new drugs in the community, the risk increases. When the school burns down, the risk dramatically increases. When the boil water advisory continues, the risk is ever increasing. Alternatively, when a community comes off of a boil water advisory, the risk decreases. When there's vibrant, inclusive, land based cultural programs being offered to youth the risk decreases. When more youth are graduating from high school, the risk decreases.
Many issues are tied to funding and we need to acknowledge when funding cuts of effective programs are made there is a notable increase in the risk of suicide. Wapekeka is an example of this; "Wapekeka First Nation asked for suicide-prevention funds months before deaths of 2 girls." If the suicide thermometer was in place in Wapekeka last summer we would have acknowledged the refusal of funding as a factor increasing the risk of suicide rather than having Health Canada say (after 2 young girls died by suicide) the request came at an "awkward time". I agree with Charlie Angus, "An awkward time for who? Too damn bad."
When Grand Chiefs Jonathan Solomon, Alvin Fiddler and other leaders, including the Prime Minister visit communities, they should be able to view this thermometer and understand where the risk of suicide lies in any given community. Further, we would also gain insight into where to invest and where to maintain funding on the "decreased risk" side and we will also realize the much needed work ahead of us on the "increased risk" side. Cindy Blackstock is an incredible resource recognizing and communicating the issues that increase and decrease risk of suicide for Indigenous youth.
I believe that we can design and implement early warning systems for suicide.I believe strongly that the alarms would be going off long before the Chiefs call a state of emergency. The reality is that many Chiefs work in a continual state of emergency and First Nation communities exist in a state of emergency today because the tsunami has already begun. The question is, "when will it hit land?" I implore leaders of the Federal and Provincial governments to listen, make a commitment to end/minimize the collateral damage of suicide, and work proactively to save lives.
"Not talking about it isn't working". Scott Chisholm
Scott Chisholm,
Founder of the Collateral Damage Project