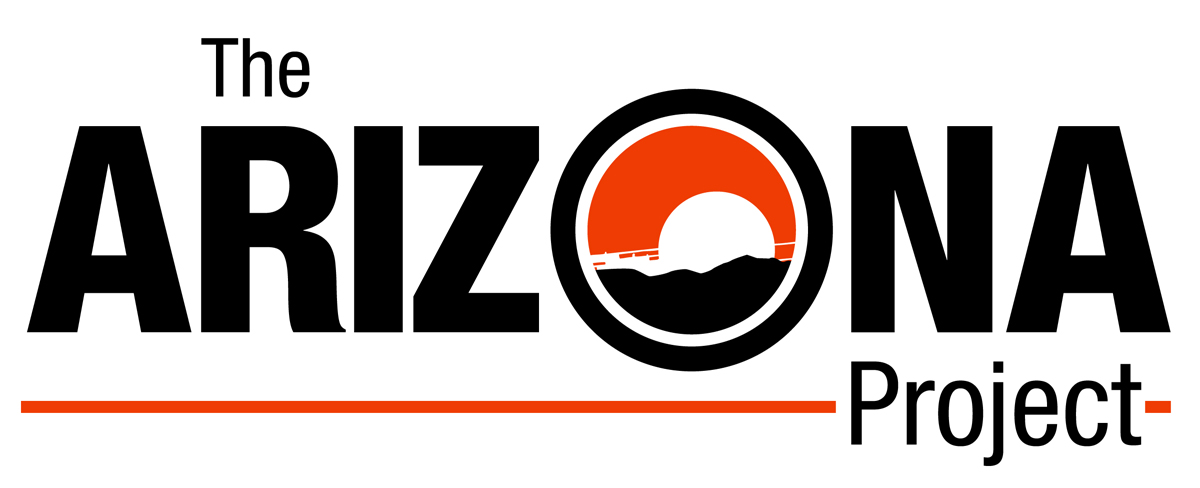 Buy 'Arizona (I MIss You Most)' now for $1.29 from iTunes. 100% of the proceeds will support the Collateral Damage Project.
100% of the proceeds from the sales of 'Arizona (I Miss You Most)' will support the Collateral Damage Project. Click here to download 'Arizona (I Miss You Most)' from iTunes.
Website; The Arizona Project
Facebook; The Arizona Project
Twitter; @imissyoumost
iTunes; Download 'Arizona (I Miss You Most)'
Sometimes it seems that the universe brings people together with great purpose. Some may believe it's fate, some will believe strongly it's faith. For me, being confused and challenged with my spirituality, I won't try to figure it out right now. However, I do know that there are powerful connections that brought all of us together. 'The Arizona Project' was founded by Tara and Brian Byrne, Steve Jones and myself but people from all around the world continue to make it their own. It's all about inviting people into the dialogue on suicide, breaking the stigma and helping people to find the tools to heal and move forward.
"Suicide prevention is not just about saving lives, it's about helping people feel that their lives are worth living."
Steve Jones is a member of our Advisory Team for the Collateral Damage Project and in his professional life he's an executive with NewCap Radio. Steve is also the author of the best selling book 'Brand Like A Rock Star' and soon to be released 'Start You Up'. Steve and I grew up in the small (population 2400) Northern Ontario town of Marathon.
Brian Byrne is lead singer of the Canadian band 'I Mother Earth'. Brian and his wife Tara are also the founders of The Old Classy Dogs Collective, often referred as The OCD Collective. The Collective, is a group of "Old Classy Dogs" assembled by Brian and Tara, as a way to bring exposure to causes and provide hope and fulfillment to families burdened with challenge and need.
Steve attended a concert in Halifax, "Surf Sing, Change"; a concert to raise funds to help send kids with autism to surf camp. How incredible is that? At this concert, Brian Byrne (lead singer of 'I Mother Earth) played his song 'Arizona'. Steve loved the song and later asked Brian when it would be released. After a few conversations, Brian told Steve that he would like to "donate the proceeds of 'Arizona' to a family who has lost a loved one to suicide as long as they are willing to share their story." Steve immediately recognized that there was something synchronous about the conversation and replied "have I got the guy for you!" This is the moment when not only 'The Arizona Project' began but new friendships were bonded forever. Tara now calls us the 'boyfriends' and it's hard to argue that a 'bromance' doesn't exist but I know in my heart that we could not do what we do, without vulnerability, caring and love.
'Arizona (I Miss You Most)' evolved from a song to include a music video. The music video is truly organic and crowd sourced. We put a call out for people who have lost loved ones and friends to suicide to share a short video clip with people holding signs "I Miss You Most." We were overwhelmed with the response. We were reminded once again that the seemingly simply act of inviting people to share their story is powerful and cathartic.
On March 1st at The Carleton in Halifax Nova Scotia, The Arizona Project was officially launched and 'Arizona (I Miss You Most)' was released. We had a full house of family, friends, media, community, music lovers and people who want to create change. It was fun, it was powerful and we could feel the change happening. What an incredible experience!
It was certainly an emotional evening but it was also an evening of great hope, dialogue and coming together for a common cause. There is no doubt that we are breaking the stigma and starting conversations from coast to coast to coast across Canada and now around the world with The Arizona Project.
On March 1st, 'Arizona (I Miss You Most)' was released on radio stations across Canada thanks to Newcap Radio, Rogers and Corus Entertainment. If you don't hear the song, make a request!
Following the release of 'Arizona (I Miss You Most)' media across Canada has been fantastic in sharing our message. Here are a few links to some of Brian's interviews.
Global TV
I am filled with enormous gratitude for everything that Brian, Tara and Steve have done to make The Arizona Project a reality but we all agree that the greatest gratitude is for YOU! All of you that are listening, talking, sharing, tweeting, posting, communicating in any way you can…it is each of you that is making the difference with your families, friends and in your communities. Please continue to share The Arizona Project, make requests to radio stations and most of all, download 'Arizona (I Miss You Most)' and ask others to do the same.
Not talking about it isn't working, join us as we begin the dialogue.
Scott Chisholm